We all eventually get there but some of us are good at ageing well. What is the secret to being fit past fifty and ageing well? This guide presents some of those secrets. These guidelines are a part of my Health Guides series.

1. Ageing Well — Transcript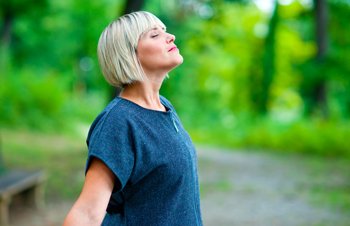 Hi, welcome to the Guide to Ageing Well: Being Fit Past Fifty.
Well, when I hit 50, aging started to feel for real. The challenges that I had, and many of my friends and family had when they were younger, started to change and perspective started to change.
And so, this guide really is all about how to age well, how to continue those years with good quality of life. The quantity doesn't seem to matter so much, as I speak to my older clients and friends, but rather, what are those years going to be like, keeping independence, keeping the joie de vivre in the ability to do all the things that you finally have time to do.
And so, this guide really starts putting together important things, such as, what are the motivators to keep us going despite being retired? What are some of the key tips that keep us going?
There's a great interview with Dr. Sarman, who has been a doctor of physical therapy for over 40 years, her views, in her 70s, on aging, as well as product suggestions, such as standing work stations and full spectrum lights. So within this guide there's a mishmash of things that hopefully you'll find helpful in your quest to aging well.
2. Ageing Well — Important Articles
Here are the most important articles for you to read on aging well.