I am a Physical Therapist and I specialize in treating patients with osteoporosis. In 2010, I had the opportunity to test the Juvent 1000 Dynamic Motion Therapy (DMT) Platform at a Physical Therapy training course. I decided to evaluate the whole body vibration Juvent 1000 Dynamic Motion Platform and see if it was something I would recommend for my patients.
Juvent 1000 Whole Body Vibration Platform
The Juvent 1000 is based on technology used by the NASA Space Station to assist astronauts to build bone in a zero gravity situation.
The device resembles a bathroom weight scale and generates vibrations through the soles of your feet. The fast and gentle vertical accelerations that the platform emits produces tiny stresses. Researchers believe that these stresses stimulate the bones to grow stronger.
A recent study has shown that a one year treatment of low-level, high frequency vertical vibrations can inhibit bone loss in the hip and spine. The study was conducted on a group of women who were three to eight years post menopause.
The company suggests that you will see results if you use the device for a minimum of twenty minutes a day.
Whole Body Vibration Platforms
This post on the Juvent 1000 Dynamic Motion Therapy Platform and Whole Body Vibration has been (and continues to be) a very popular article on this site.
Since publishing this post, I have looked at other platforms including high intensity platforms like the Power Plate and low intensity platforms, such as the Marodyne device.
As a result, I have prepared an article summarizing these studies. If you are interested in whole body vibration platforms, I encourage you to read Does Whole Body Vibration Therapy Prevent Osteoporosis?
That article provides a thorough overview of low intensity vibration therapy (such as the Juvent) and explains why I recommend the Marodyne Low Intensity Vibration platform to my clients instead of the Juvent device.
Juvent 1000 Test Drive
When I took the Juvent 1000 DMT for a test drive, I was pleasantly surprised by the gentle vibration that it emitted.
It is not meant as a replacement to a drug therapy program and is probably a reasonable supplement to other bone activities. However, with a price tag of $3,000, I will need to see further studies before I make any recommendations to my clients.
I recommend that you adopt a bone friendly lifestyle that includes the right combination of exercise, nutrition and daily activities. We also suggest that before you undertake any health-related changes that you consult with your physician.


Power Plate Whole Body Vibration
You might also want to check out a review I have done on the Power Plate Vibration Machine and compare it to the Juvent 1000 Dynamic Motion Therapy Platform.
Exercise Recommendations for Osteoporosis
Exercise is an essential ingredient to bone health. If you have osteoporosis, therapeutic exercise needs to be part of your osteoporosis treatment program.
But what exercises should you do and which ones should you avoid? What exercises build bone and which ones reduce your chance of a fracture? Is Yoga good for your bones? Who should you trust when it comes to exercises for osteoporosis?
A great resource on exercise and osteoporosis is my free, seven day email course called Exercise Recommendations for Osteoporosis. After you provide your email address, you will receive seven consecutive online educational videos on bone health — one lesson each day. You can look at the videos at anytime and as often as you like.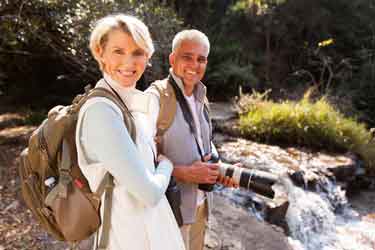 I cover important topics related to osteoporosis exercise including:
Can exercise reverse osteoporosis?
Stop the stoop — how to avoid kyphosis and rounded shoulders.
Key components of an osteoporosis exercise program.
Key principles of bone building.
Exercises you should avoid if you have osteoporosis.
Yoga and osteoporosis — should you practice yoga if you have osteoporosis?
Core strength and osteoporosis — why is core strength important if you have osteoporosis?
Enter your email address and I will start you on this free course. I do not SPAM or share your email address (or any information) with third parties. You can unsubscribe from my mail list at any time.
Whole Body Vibration Therapy Contraindications
Finally, I have written an article (targeted at Physical Therapists but accessible to anyone interested in the topic) about Whole Body Vibration Contraindications. In the article I review a number of research studies that have studied the effectiveness of whole body therapy platforms on the health of bones as well as the potential whole body vibration therapy contraindications.